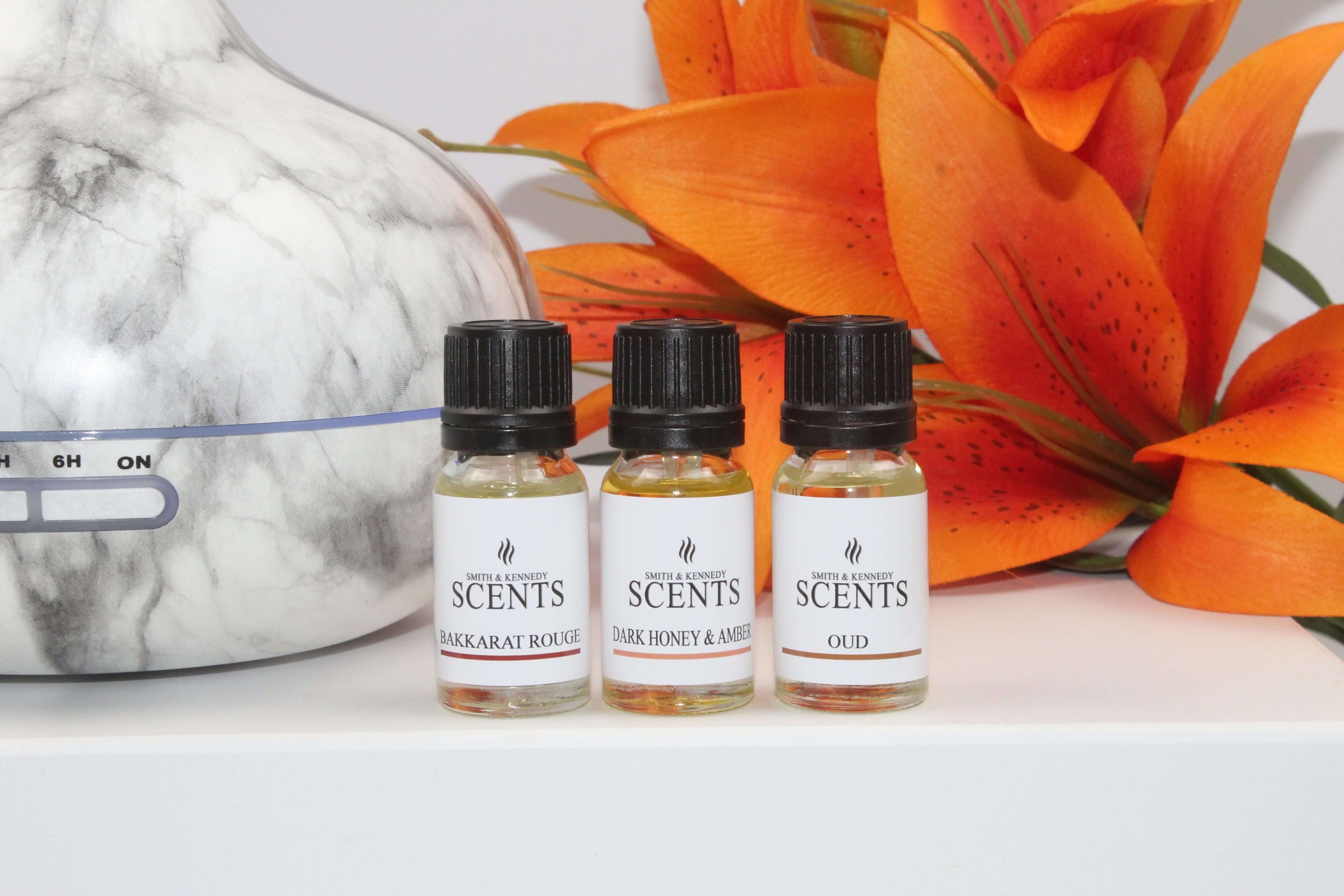 Luxury Home Fragrance
Aroma Oils & Diffusers
Explore our collection of pure aroma oils and electric diffusers, with a wide selection of scents from designer inspired, unique and seasonal scents you'll be sure to find a perfect scent for your home.
Electric aroma diffusers
& aroma diffuser oils
Smith & Kennedy's aroma diffusers and diffuser oils a perfect to scent your home with gorgeous scents, with a large selection of aroma diffuser oils to choose from there is something for everyone.

100% pure concentrated diffuser oils only, we recommend using 5- 10 drops of aroma diffuser oil in the water tank of your electric aroma diffuser which is more than enough to fill your room with your favourite scents.
Elevate your home fragrance with Smith & Kennedy's electric aroma diffusers and diffuser oils, and let the luxurious scents transport you to a world of relaxation and serenity. Explore our wide selection of fragrances and transform your home into a sanctuary.