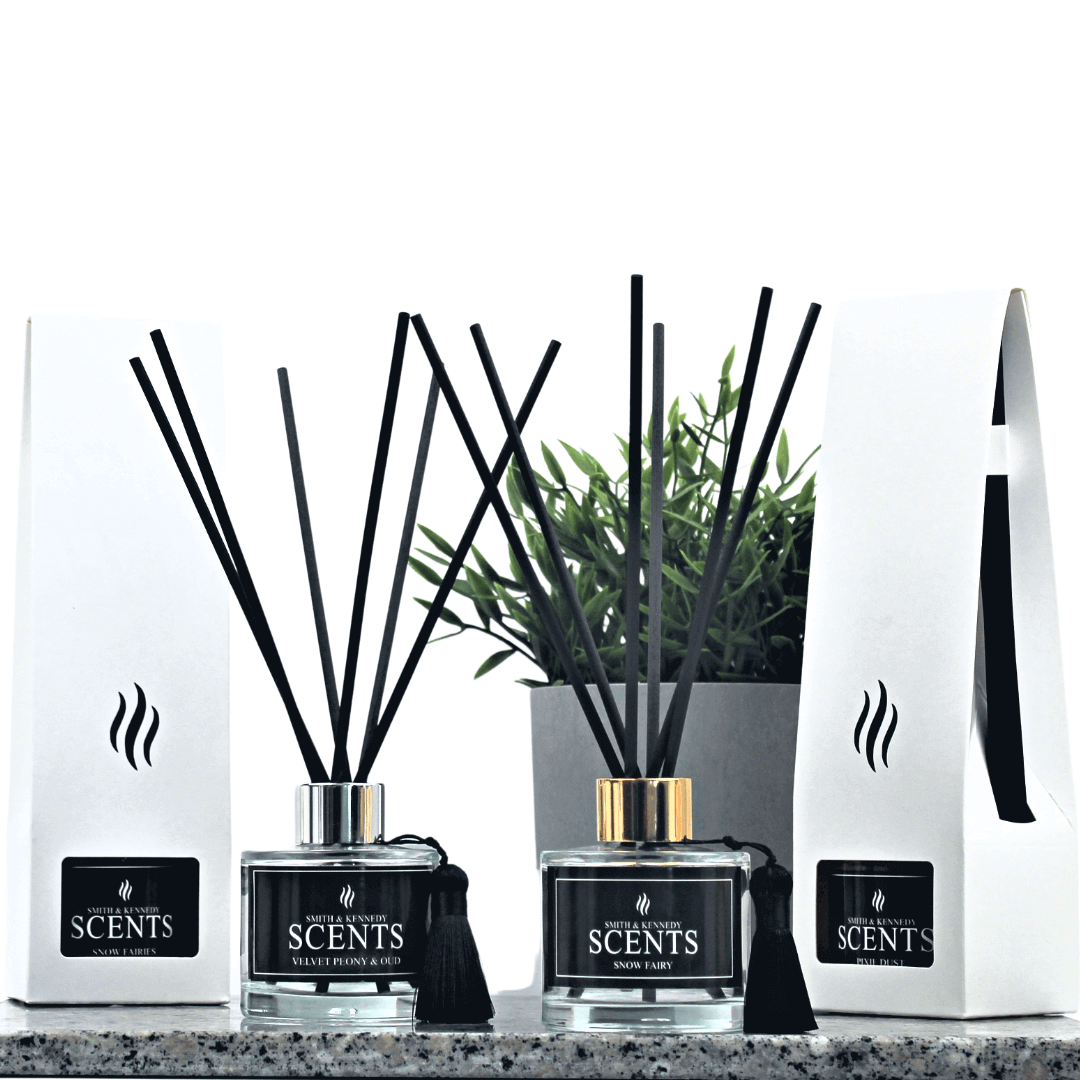 Luxury Home Fragrance
Scented Reed Diffusers
Elegantly scent your home with our Smith & Kennedy scented reed diffusers & refills.
Luxury Scented Reed Diffusers
Make your home smell luxurious and inviting.
Our Reed Diffusers are Vegan-friendly and made using only the finest fragrance oils. 
Keep your home smelling beautiful with a scented reed diffuser for a truly luxurious and relaxing scent experience in your home.